En la tarde noche de ayer, desde el Centro de Fotografía Isla Bonita proyectamos el documental «La Maleta Mexicana» en los multicines Millenium de Los Llanos de Aridane. A su término, tuvo lugar el conversatorio «Archivos que guardan la memoria» en el que Antonio Vela, Silvia Navarro y Manuel Poggio transmitieron la importancia de la fotografía como patriomonio, aunque en este artículo me centraré más en mis conclusiones y notas sobre el documental.
En enero de 2008, el New York Times publicaba The Capa Cache, lo que se anunciaba como uno de los descubrimientos más importantes en el mundo de la fotografía de los últimos tiempos: la aparición de lo que Brian Wallis, conservador jefe del International Center of Photography ICP, definió como «el Santo Grial de la obra de Capa".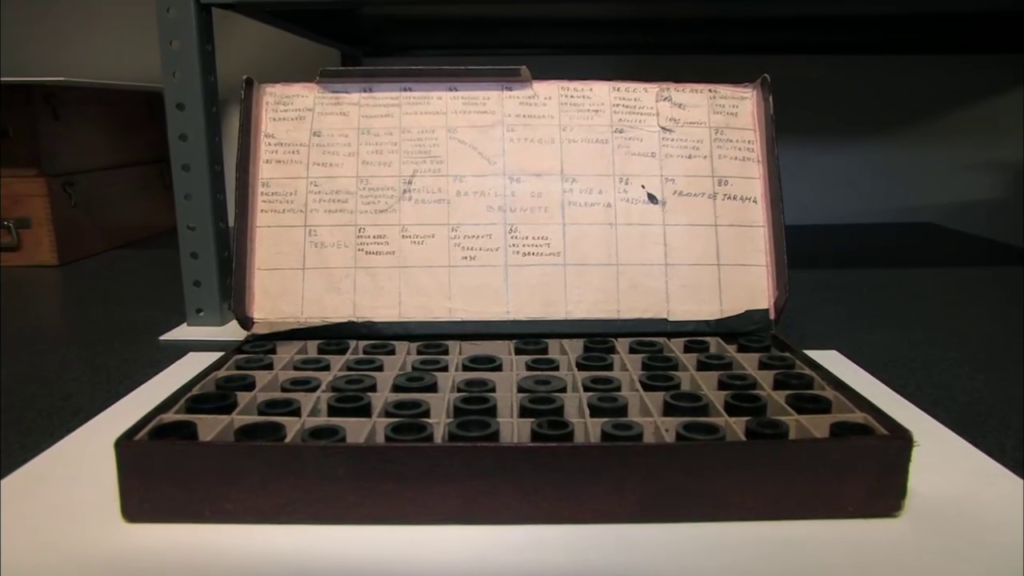 Tres cajitas de cartón, con 126 rollos de película y casi 4000 negativos, clasificados y en perfecto estado de conservación, que los fotógrafos Robert Capa, Gerda Taro y David «Chim» Seymour habían realizado durante la Guerra Civil en España, fueron trasladadas desde México a New York por Trisha Ziff, gracias a su mediación con Benjamín Tarver.
Tarver los custodiaba desde el momento en que Grace, hija del general Francisco Aguilar González (diplomático del gobierno mexicano, partidario de la causa republicana, y que en aquellos momentos estaba ayudando a los refugiados antifascistas de España a emigrar a México) se los dió poco antes de su muerte.
Cornell Capa (fundador del ICP), quien dedicó su vida a la obra de su hermano, sabía de la existencia de esta maleta, estuvo buscando esos negativos durante años, a pesar de la ausencia de pistas claras sobre su paradero (incluso en 1979 hizo un llamamiento a través de la revista francesa Photo).
Durante años, Tarver mantuvo correspondencia con el ICP, y a pesar que según afirma en el documental "desde el principio no pensé en ningun momento en venderla […] las fotografias debían estar donde las cuidaran, donde la gente […] pudiera consultarlas", ningún responsable del ICP había ido a corroborar la veracidad de sus palabras y la autenticidad de su existencia.
En enero de 2004 el ICP le había ofrecido 25000$, pero fiel a su intención, Tarver no obtuvo rédito económico, hasta el punto que renunció a favor de Trisha Ziff los derechos para la realización del documental.
Para Sebastiaan Faber, experto en la guerra civil española, «la ruta de la maleta mexicana es la misma ruta que unos 20000 españoles tomaron después de la guerra civil, por eso es totalmente lógico que terminaran allí».
El escritor Juan Villoro reflexiona sobre los negativos con estas palabras: "solo los exiliados pueden salvar con tanta urgencia, objetos que en otra circunstancia parecerían insignificantes" pues para el escritor «el trabajo de Gerda Taro, David «Chim» Seymour y Robert Capa, habla del deseo de preservar algo en el tiempo, y la ruta que siguió del exilio, nos habla de lo que fue el siglo XX y sus convulsiones».
Para mí, uno de los momentos más memorables del documental es cuando en el ICP comprueban que los negativos encontrados encajan con otros que sí tenían ya bajo custodia, a pesar de que no le quito razón al fotógrafo Pedro Meyer cuando sentencia: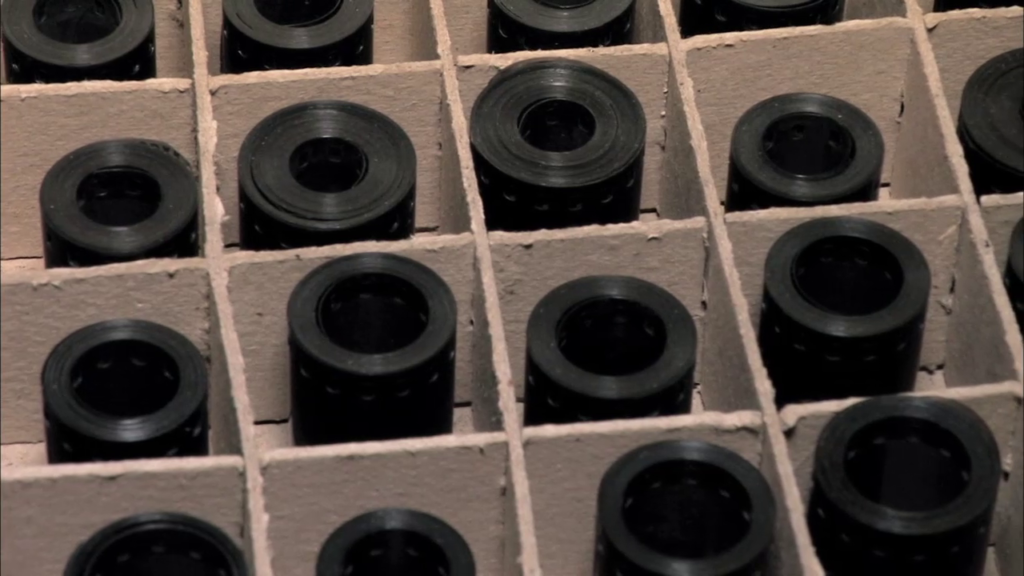 "los centros de poder (por ejemplo New York, París, Londres) creen de (sic.) que en el resto del mundo no ocurre nada importante excepto en su espacio, tan es así que todos los museos saquean el resto del mundo para llenar sus museos, no piensan en dejar las cosas en los sitios para compartir, sino saquean".
Como apunta la doctora en Ciencias de la Comunicación, Lorna Arroyo, estos tres fotógrafos, marcaron el inicio de una forma de hacer fotoperiodismo, «crearon sin quererlo, un estilo». Esa forma de documentalismo en el que un corresponsal extranjero se desplaza a una zona de conflicto para intentar narrar lo que acontece estuvo vigente el resto del siglo XX, y si bien aún subsiste, en la actualidad, la popularización de los dispositivos de captura y la crisis de los medios, como se pudo ver en las conocidas como «primaveras árabes», han cambiado de nuevo el paradigma.
Se mantiene, incluso diría que casi como única opción actualmente, ir sin encargo, asumir la producción como freelance. Sin embargo la ética fotoperiodística ha cambiado, y ahora serían impensables algunos posados y manipulaciones que se daban por buenas en aquella época. Tampoco ha cambiado la voluntad de querer cambiar el mundo con sus fotos, y lo cierto, es que con algunas de ellas, lo consiguieron.
La fotógrafa Susan Meiselas resume muy bien el trabajo de un fotoperiodista cuando en el documental habla sobre los negativos encontrados de estos tres fotógrafos: "las imágenes borrosas de las hojas de contacto se parece a la sensación de estar en un lugar en el que no sabes en qué centrarte, […] estás en el sitio adecuado, sabes más o menos lo que estás viendo, pero la mayor parte del tiempo estás perdido en una niebla, si uno trabaja de este modo, captura y no construye, […] tienes que anticiparte".
Mucho se ha escrito sobre la pareja Capa-Taro, pero sin duda estoy de acuerdo con Kristen Lubben, conservadora en el ICP, en que «el reto, para cualquiera que trabaje con la obra de Taro es tratar de forma rigurosa y seria el hecho que las carreras de ella y de Capa se entremezclaran enormemente, separarlas y fingir que no ocurrió nada, resulta artificial».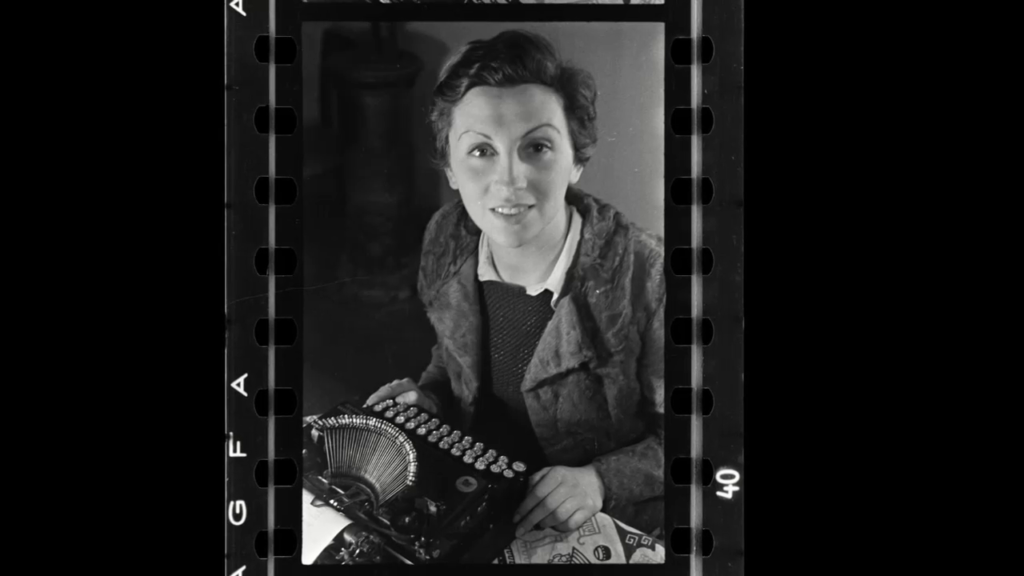 Taro murió en Brunete, tras caer del estribo de un coche mientras éste evitaba chocar con un tanque republicano. Tras su muerte la mayor parte de su obra quedó absorbida en la obra de Capa y durante muchos años se le atribuyó a él.
Lubben cierra ese debate afirmando: «lo que nos recuerda la maleta mexicana es que ésta no es sólo la historia de una mujer eclipsada tras la fama de un fotógrafo, que si bien es parte de lo que pasó, también pasó con la obra de Chim».